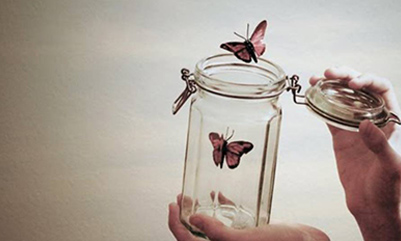 New Endings, New Beginnings!
November 15, 2017 | LoveWellLoveNow | By Author
Letting go doesn't mean I don't love you. Letting go is a present: A gift released to give you love, and a gift for me to love
The art of letting go can be difficult. When people, experiences, and the things we love are no longer with us, it can be painful and leave us overwhelmed. Fortunately there is a process to help us give and gain freedom to let others and ourselves continue the journey to love. It may not feel well, but know it is well and normal to go through the process.
– Shock & Denial – numb, avoidance, disbelief
– Pain & Guilt – suffering, remorse
– Anger & Bargaining – frustration, lashing out, negotiating (sometimes with God)
– Depression – sadness, isolate, reflection
– Acceptance & Hope – reflection continues, looking forward
Individuals can go in and out of these stages at different levels of intensity. Going through the stages can lead to an increased appreciation for life, closer relationships, and the ability to view life through new eyes!